Inspire Creative is a busy creative agency based in the United Kingdom that is a specialist in the collectable coin and banknote sector. We work with direct marketing organisations such as national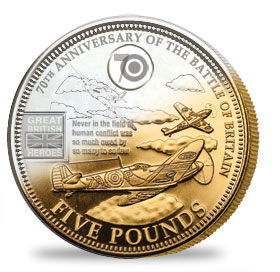 mints, private mints and private enterprises that operate in this marketplace worth in excess of £100m per annum in the UK and over £1bn within Europe. No other agency specialises solely in this area.
In the United Kingdom we work closely with The London Mint Office, part of the Samlerhuset Group.
Specialist experience means your ideas are more rapidly deployed
Our team are specialists who know their farthings from their francs and their proofs from their piedforts. However, our product knowledge is balanced with an understanding of a marketing testing environment and the need for strong communication of unique and secondary selling points.
This specialisation and experience means that the organisations who use us are able to more rapidly deploy their ideas. Our people have the specialist skills that mean briefing in projects is easier and we are able to add considerably to projects from the point of conception right through to delivery.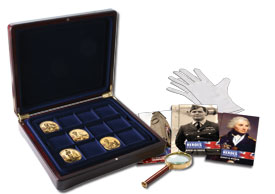 Flexible structure to match your project
We are flexible, adaptable and scalable. We have a small core team with very strong product and marketing knowledge, and draw on a team of external specialists whom we use regularly, building a team to match your project. We find this is more effective than merely trying to 'shoehorn' your requirements into the skill sets of a fixed set of employees.
Ideas, implemented.
We can conceptualise and create products or collections, deliver collateral and packaging, and copywrite, photograph, design and art work the direct marketing communications to support the selling of those products.
For direct marketing organisations outside the coin and banknote marketplace
If you are a direct marketing organisation who would like to add coin or banknote products to your product portfolio our extensive experience can help. We can create an entire campaign starting with product selection and/or design, packaging, copywriting and/or creation of the entire campaign.